Gidday!
Australia is open and we're ready to welcome you back!
After a long run of travel restrictions, Australia has finally opened its borders to international tourists!

Additionally, Australia is lifting its ban on international cruise ships after nearly two years. This last change effectively ends all of Australia's COVID-related travel bans and pandemic restrictions. Now is the best time to visit, and check off your favourite tourist destinations from your bucket list.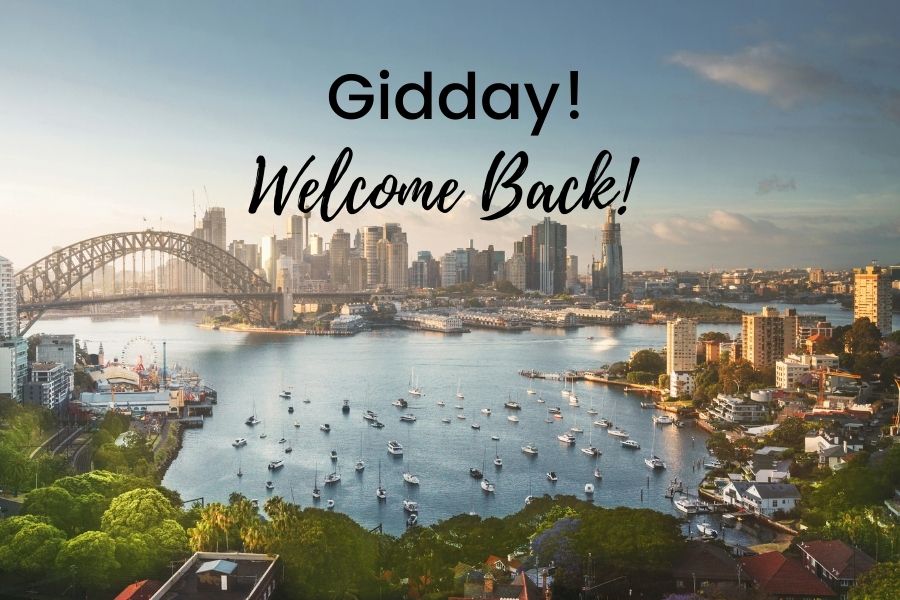 What You'll Need to Travel to Australia
While this rule change is significant to tourism returning it does come with one major condition: all travellers must show proof that they are double vaccinated (unless they are qualified for medical exemptions). This is the same rule currently in place for all Australian citizens and permanent residents with 80% of eligible adults currently being fully vaccinated.
Australia Lifts Testing Requirements for Air Travellers
Australia first reopened its borders to international travellers in February, but are making it even easier for travel to resume. Australia is set to eliminate all COVID testing requirements to enter the country.
This marks another major change in Australia's COVD protocol. Lifting travel restrictions have been slow going and frustrating for travellers. Australia first partially opened its borders to citizens in October 2021 and then more recently opened its borders in February 2022 to fully vaccinated international travellers. Travellers, however, were required to provide either a PCR test within 72 hours of departure, or a rapid antigen test within 24 hours.
This testing requirement will be dropped on April 17, and travel will more closely resemble pre-pandemic requirements. Australia joins countries like South Africa, Canada, the Netherlands, and Thailand, which have all dropped their pre-arrival testing protocols already.
However, keep in mind that international travellers will still need to be fully vaccinated and comply with airline masking protocols to enter the country.
If you've put off your Australian vacation, now is the best time to book. And Redy2GO will be ready to help. Redy2GO provides clean and affordable airport shuttles throughout Sydney and Australia.
Our COVID-19 Safety Measures

We remain ready to help you travel throughout Australia. As tourism opens up, our commitment to passenger safety remains. Our own COVID-19 hygiene and safety protocols will also remain in place:
Our chauffeurs use antimicrobial hand sanitizer before and during every trip.
All vehicle interiors are cleaned with bleach-based disinfectant wipes following each ride. This includes dashboard, handles (inside and out), seat belts and buckles, seatbacks, and any area a passenger may touch during travel.
At this time, we've removed all shared items from vehicles.
Drivers will not assist with handling luggage to eliminate any unnecessary points of contact.
As always, payment information is taken at the time of booking, so no in car payments are ever required.
Additionally, we highly recommend that all passengers sit in the rear of the vehicle for everyone's protection.
As restrictions continue to ease, we look forward to travelling with you again. Keep safe and see you soon!